Where We Start
We work together to develop a design wish list for your landscape project. During this process we review photos from print or web sources to see what design styles resonate with you and encourage you to think back to memorable landscapes so we can incorporate some of these ideas into your exterior design. We talk about your lifestyle and how you will use your home's exterior space.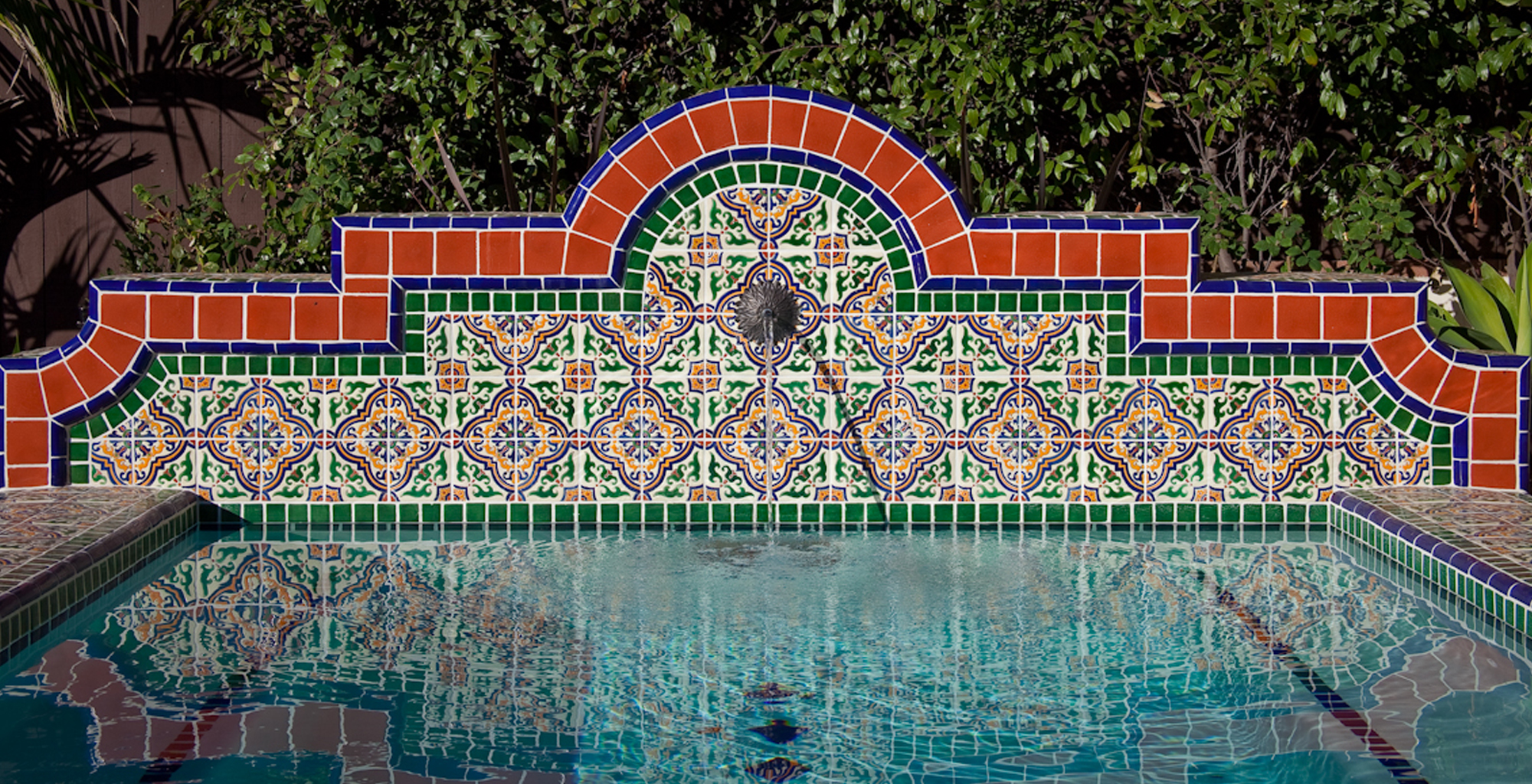 These discussions guide us towards developing a comprehensive and realistic list of design items, which will make your landscape design both functional and inspirational.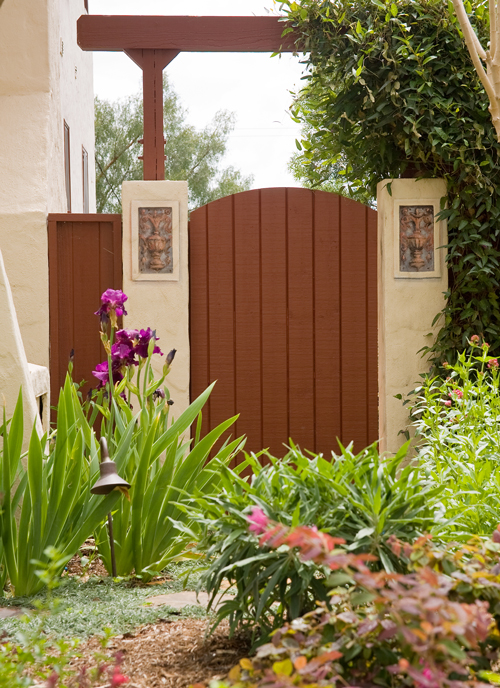 Developing the Design
Taking this list of design items we have developed, we carefully analyze your exterior space and how it relates to your home and neighborhood. After researching applicable local building codes, we take these observations and information back to our studio and develop one or more hand drawn conceptual design options.
We use drawing techniques such as sketches and sections/elevations, and reference photos to further illustrate the design intent. We offer 3D computer modeling (SketchUp) as an option to assist you in visualizing your design and materials. After you have selected a conceptual design option that best suits you and your property, we will develop a Draft Hardscape Plan in AutoCAD.
If you would like to have the aid of 3D computer visualization, we would prepare the SketchUp model at this time to help in fine-tuning the design layout, proportions and materials.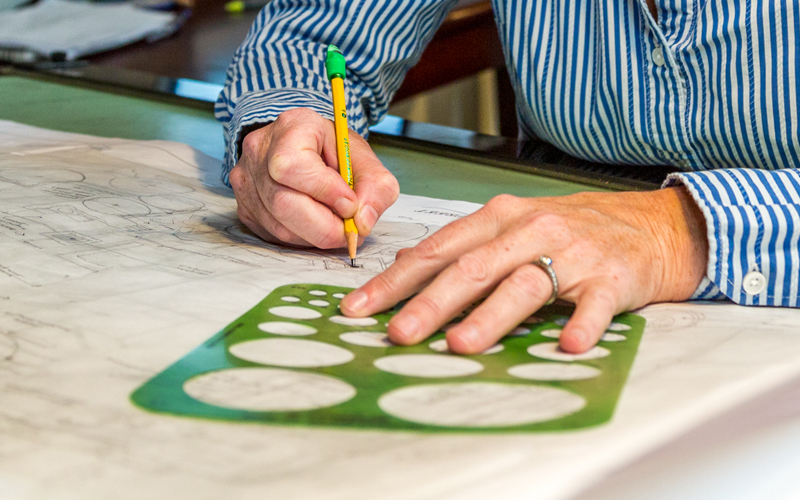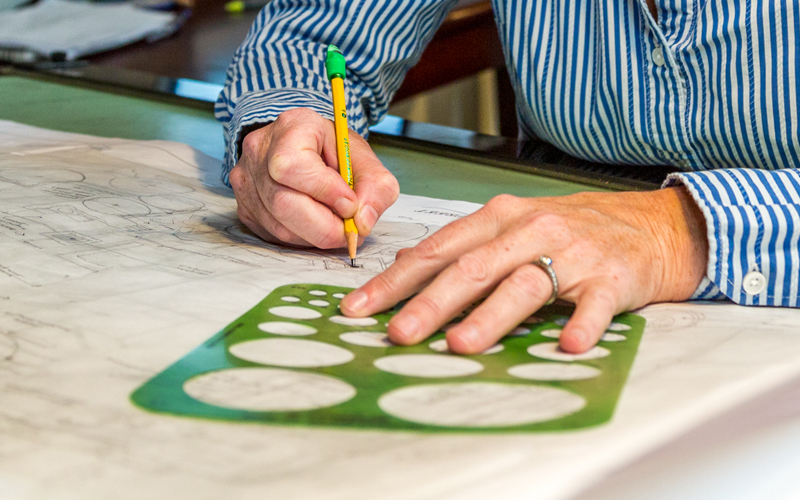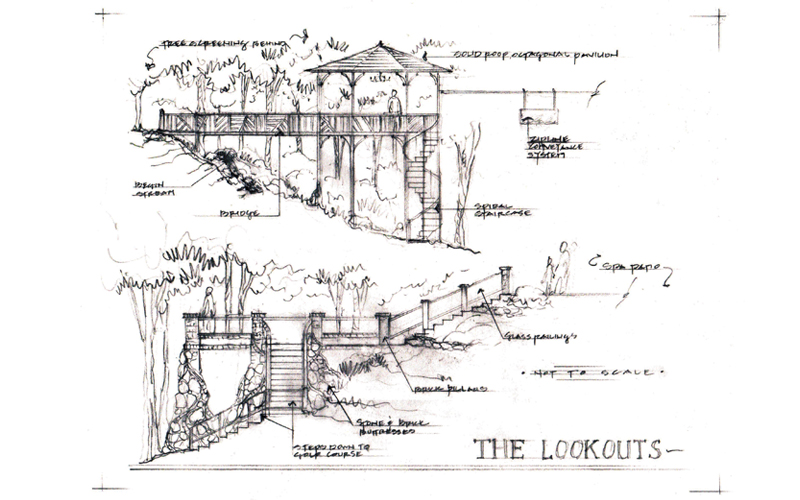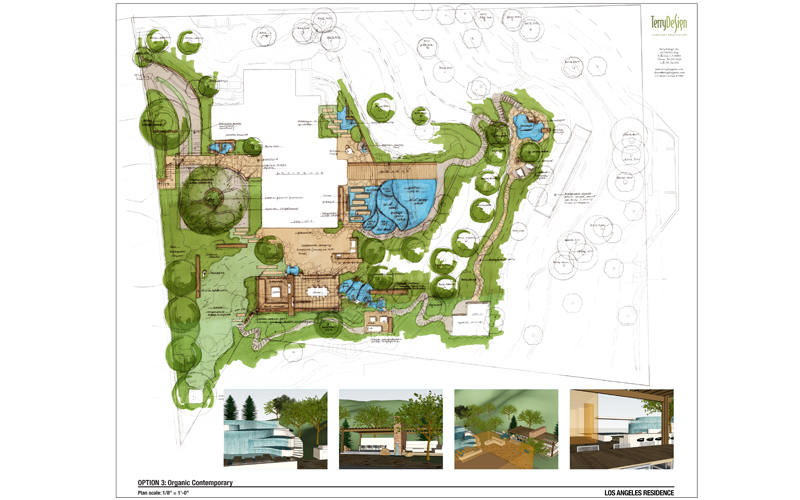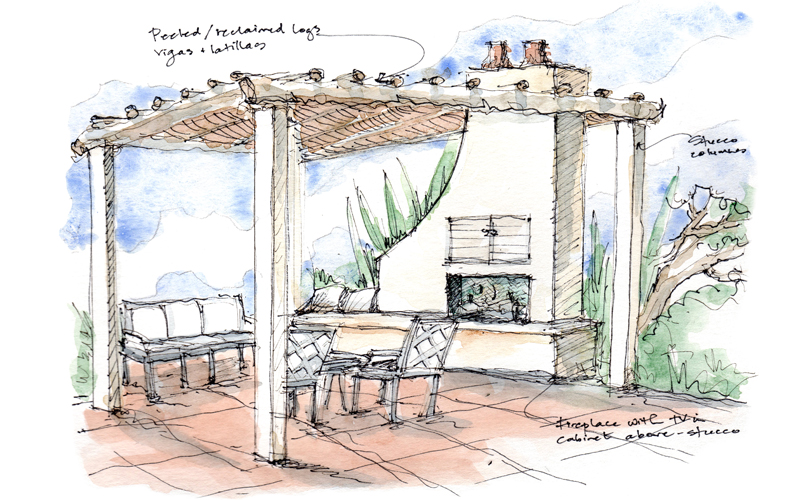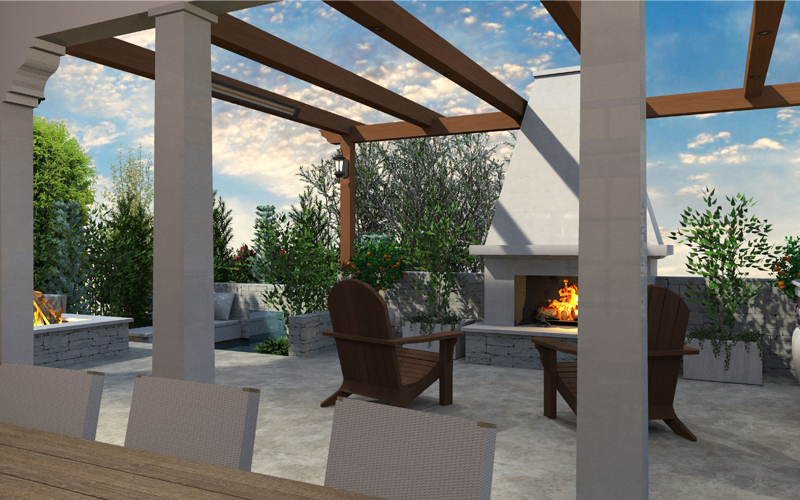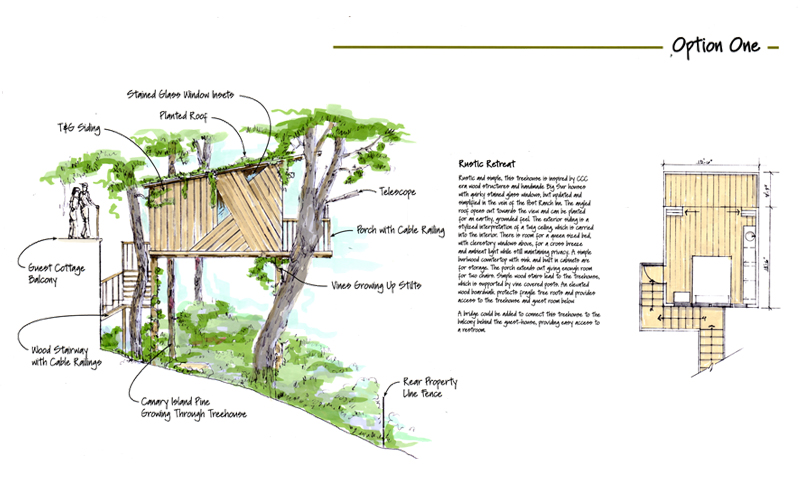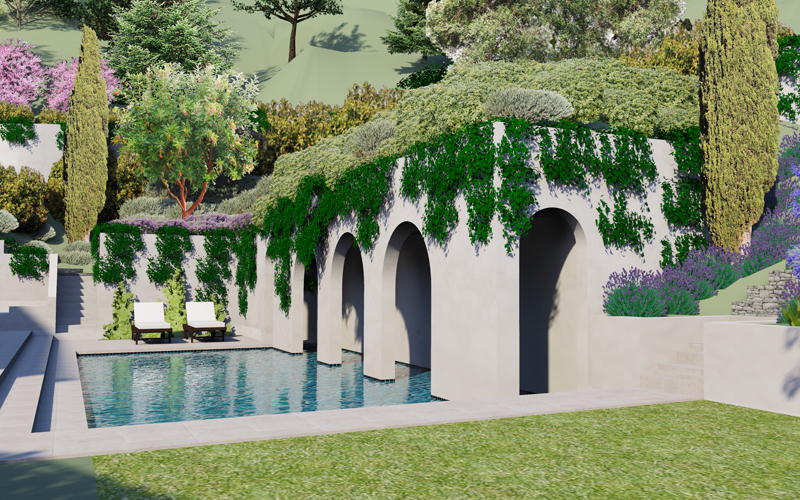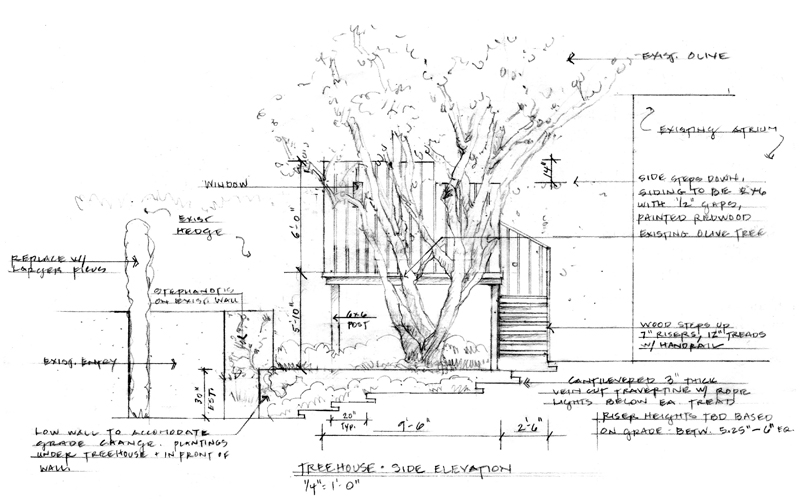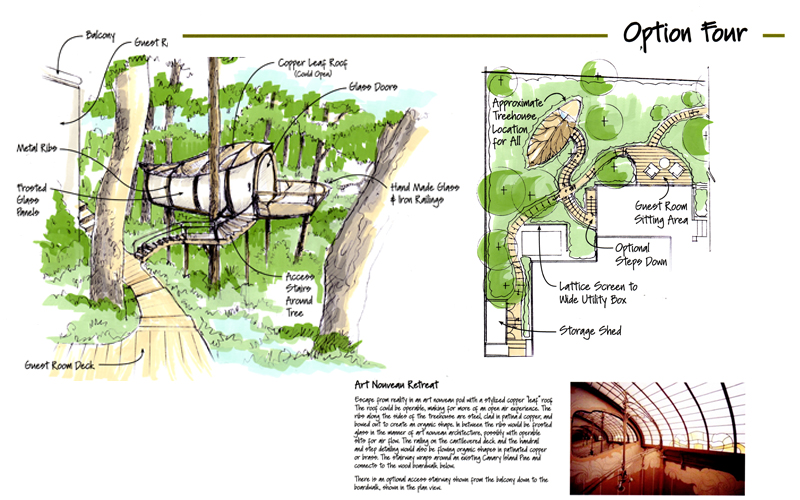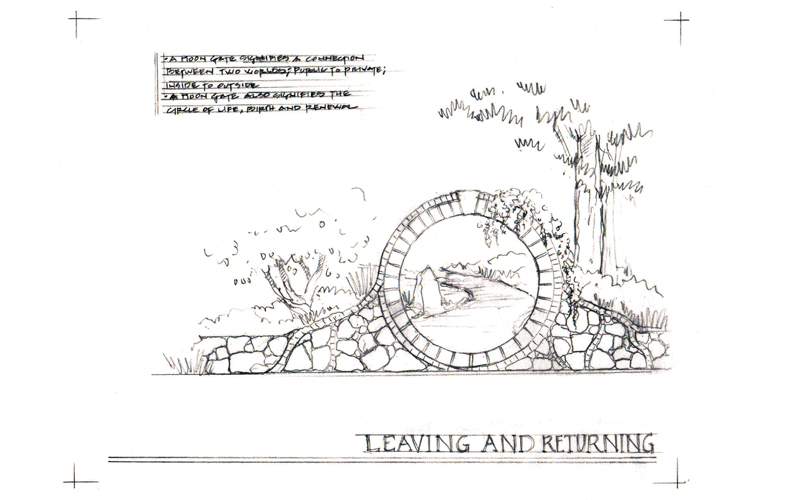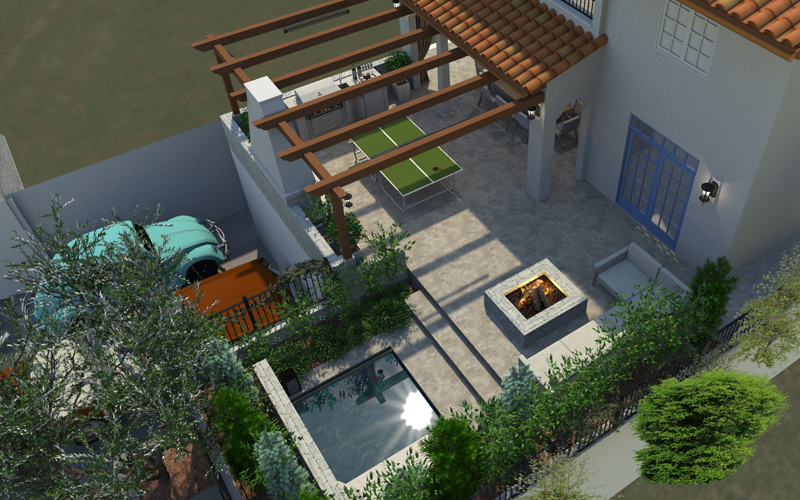 Preliminary Bids (optional)
The Draft Hardscape Plan will provide enough information for hardscape and pool contractors to provide you preliminary construction bids for the masonry and pool portions of your project, if desired. Not all clients opt for preliminary bids because of time constraints, or they are confident the plan is within their budget. We may provide some critical construction details for larger items such as a masonry fireplace, water feature, or pool decorative elements to further refine the bids. If you choose to obtain a preliminary bid prior to completing all the construction documents, we will review the bid together and make any layout or material adjustments needed on the plan to align more with the budget, and then progress into Construction Documents.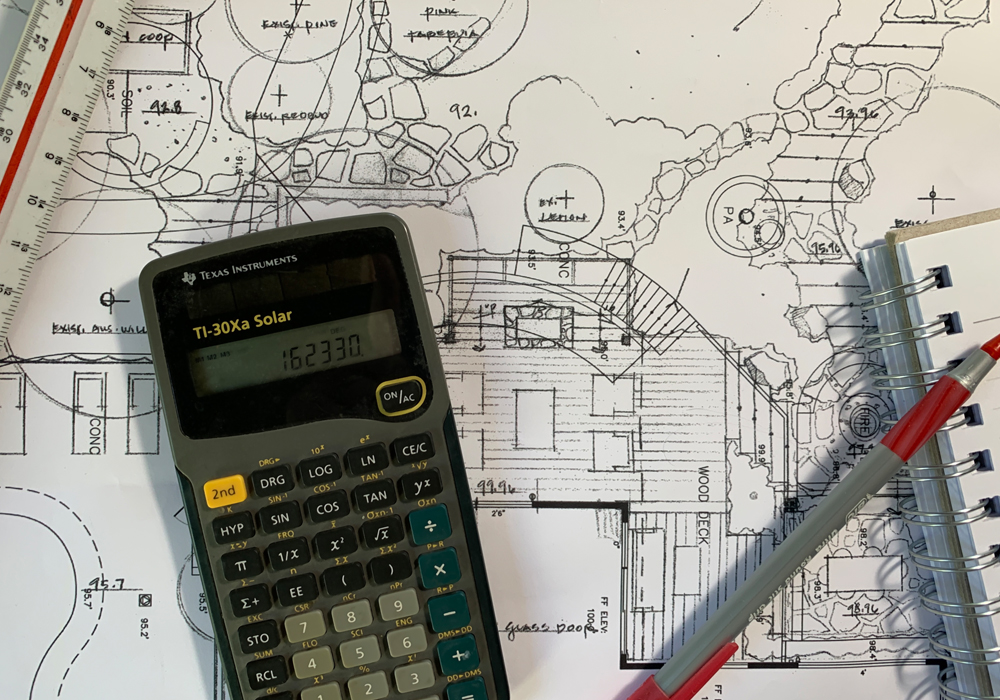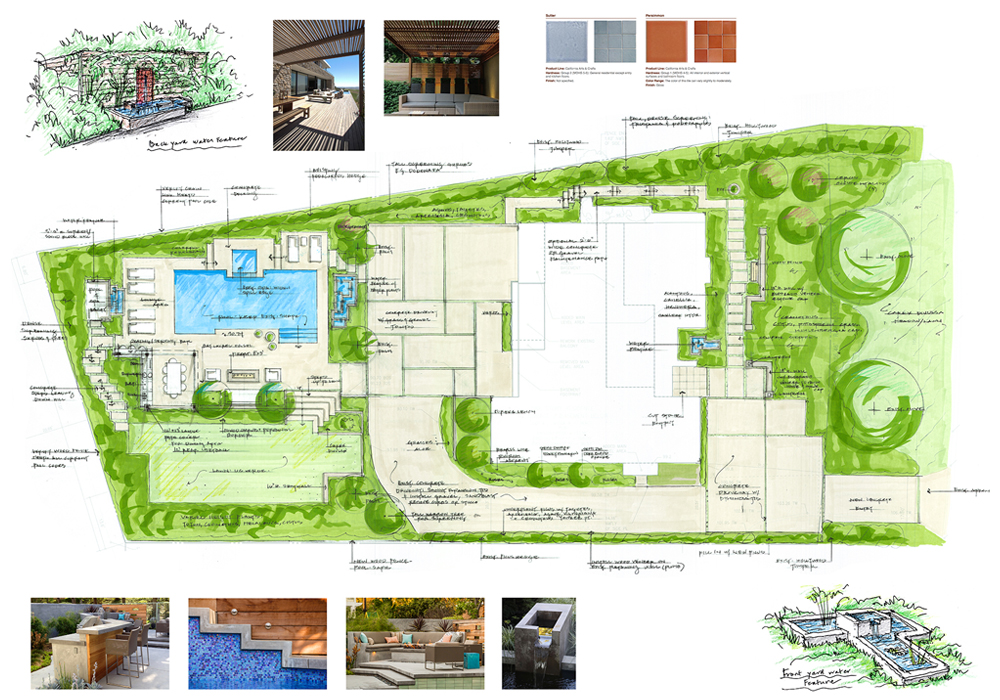 Construction Documents
Using the Draft Hardscape Plan as the base, we prepare a draft of each of the individual plans and details listed below for your review. Trips to material yards and plant nurseries may be part of this process. After the draft plans are approved, we then draft the following plans in AutoCAD for bidding and construction.
Hardscape Plan: This plan specifies all materials and is drawn to scale.

Design Details: These details illustrate dimensions and materials.

Planting Plan: The planting plan calls out plant type, size, and quantity.

Lighting Plan: This plan specifies all low voltage fixtures and some line voltage fixtures.

Grading and Drainage Plan: This plan shows surface drainage inlets and drain lines.

Utility Plan: This plan shows natural gas, water, electrical, and sewer stub-up locations.

Irrigation Plan: Available through our irrigation design consultant.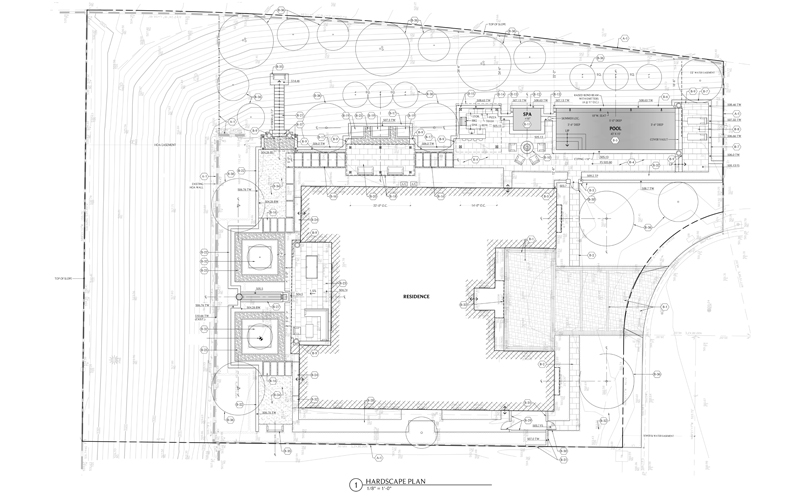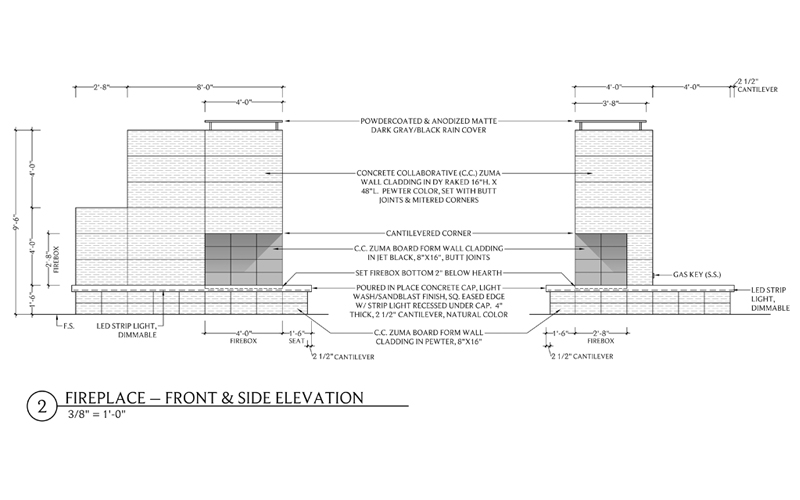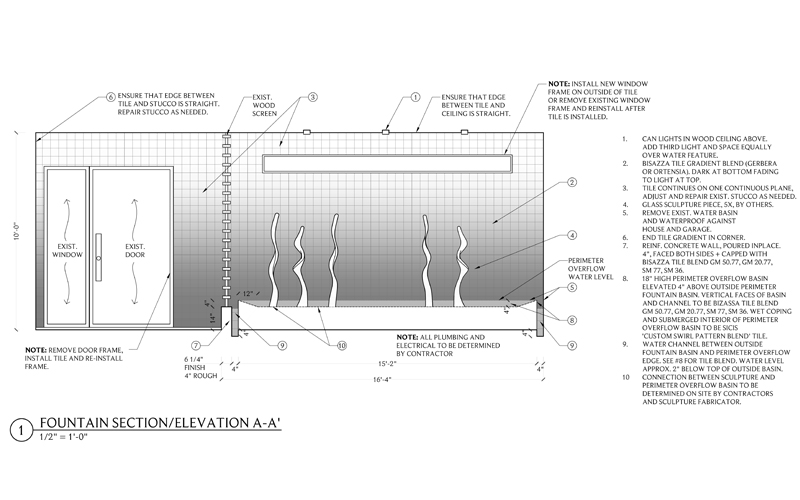 Some projects require specialized plans such as: Lot Coverage Plan, Fuel Modification Plan, or a Demolition Plan, which are available on an as-needed basis. A Cover Sheet with general notes is included on larger projects. Note that built items such as outdoor fireplaces, patio covers, and pools will need structural engineering for city permits, which is provided by a structural engineer. Some cities require cut and fill calculations for projects with grading over a certain threshold. In this case, we provide conceptual grading and drainage plans to a civil engineer for them to use in preparing their stamped plans.
Construction
Terry Design has been providing construction assistance and construction oversight on projects for twenty years. We enjoy communicating the design to the project contractors and working with them to translate the drawings into built form.
The following options are available during the construction process:
Construction Assistance
In this option, we are available as needed during construction for questions from the clients and contractors during business hours, and onsite visits with 3 days prior notice. Some critical elements we are typically called in to review or assist with include: Layout or form review; Specimen tree selection; and Plant layout. Fee is hourly.
Construction Oversight
In this option, we assist in selecting a construction team from among trustworthy and capable contractors we have worked with in the past. We review the contractor's bids, contracts and insurance. We submit plans to the City or County (and HOA or other review board) and handle all communications with these approval entities. We determine the construction schedule, review payment requests, and provide general construction oversight throughout the entire process until your project is completed. Careful review of the project installation and timely communication between clients and contractors will ensure that your project is built true to plan and to the highest standards. Fee is a percentage of the construction budget.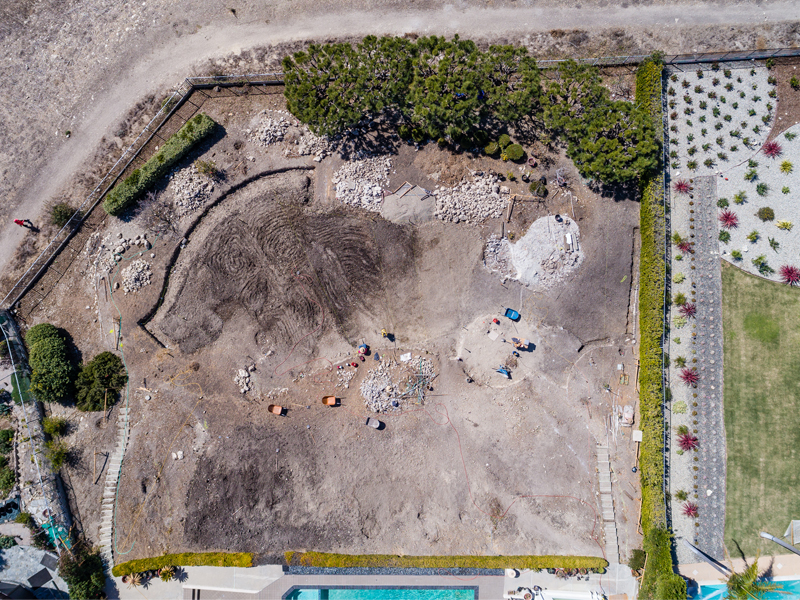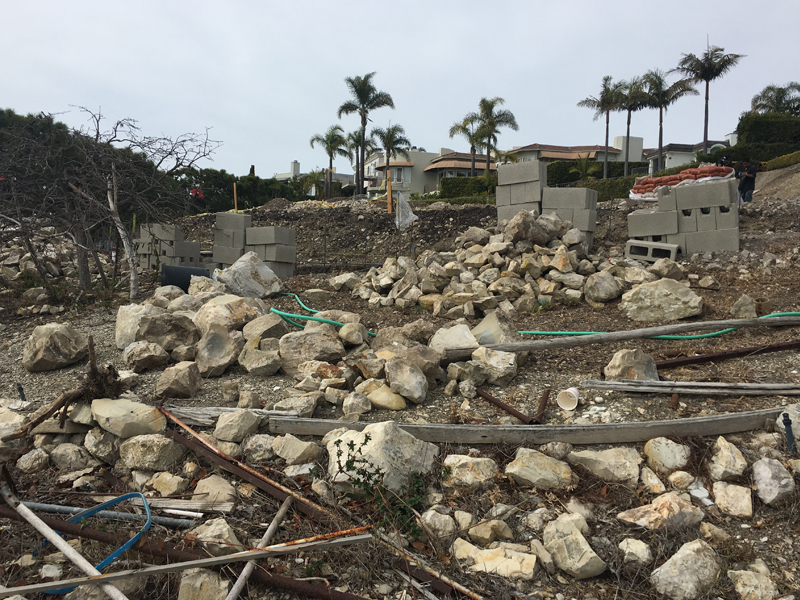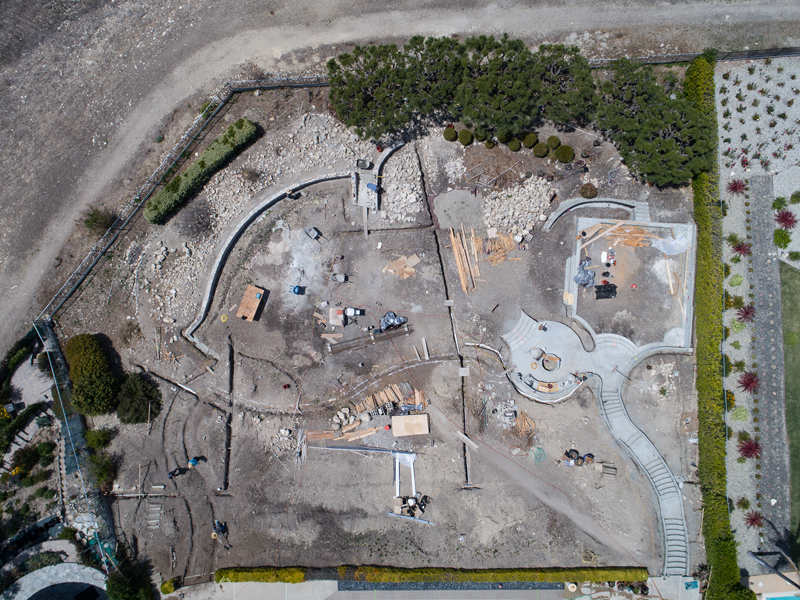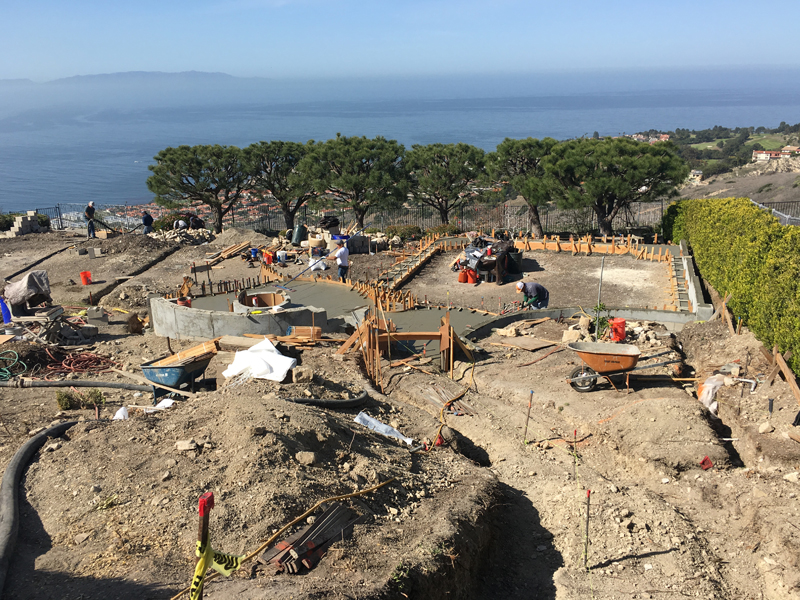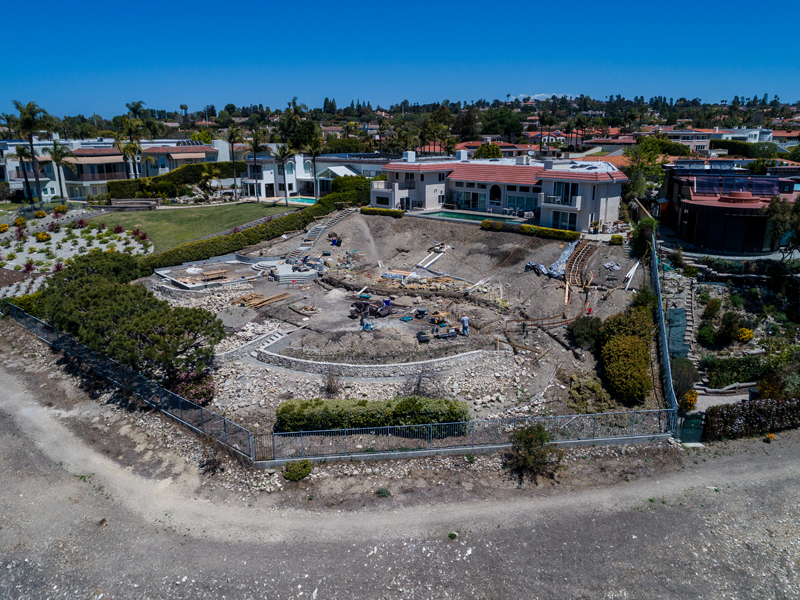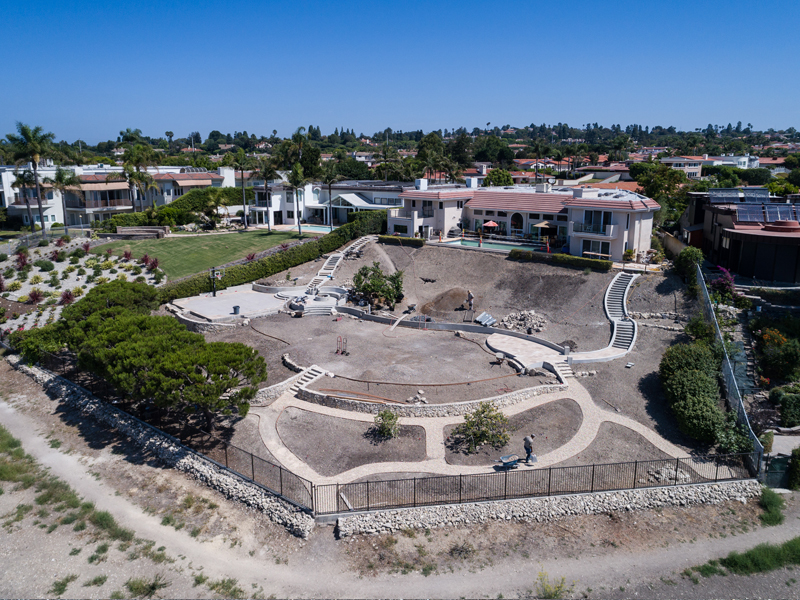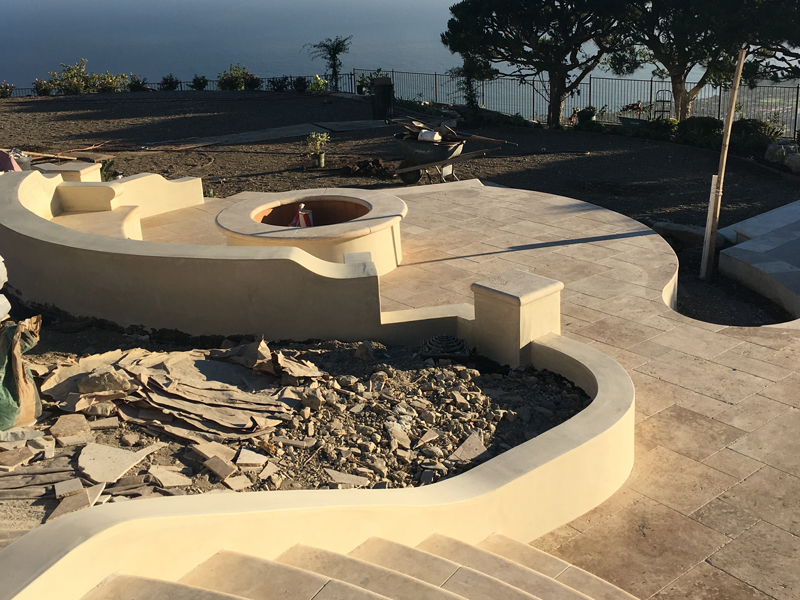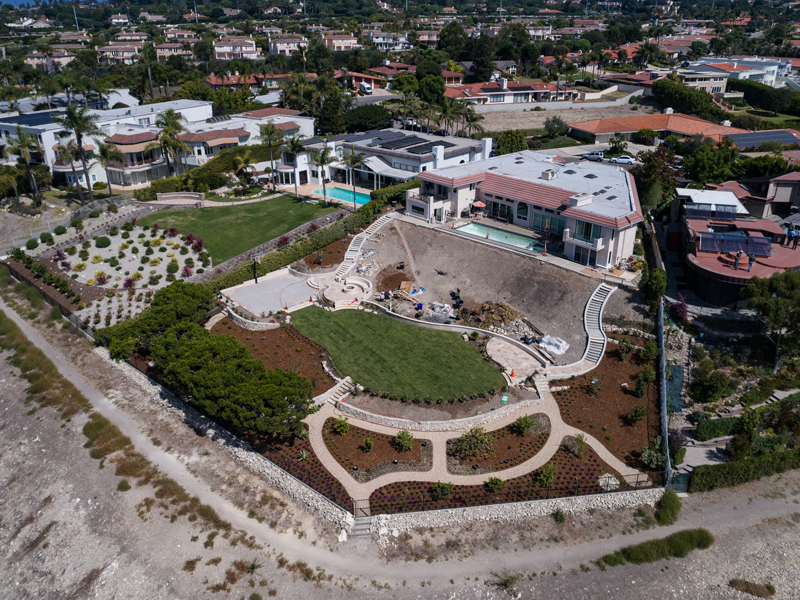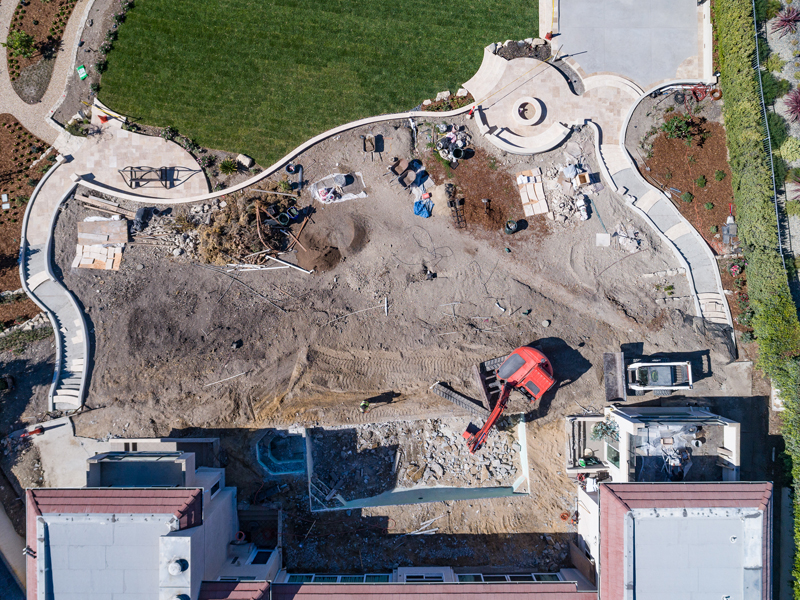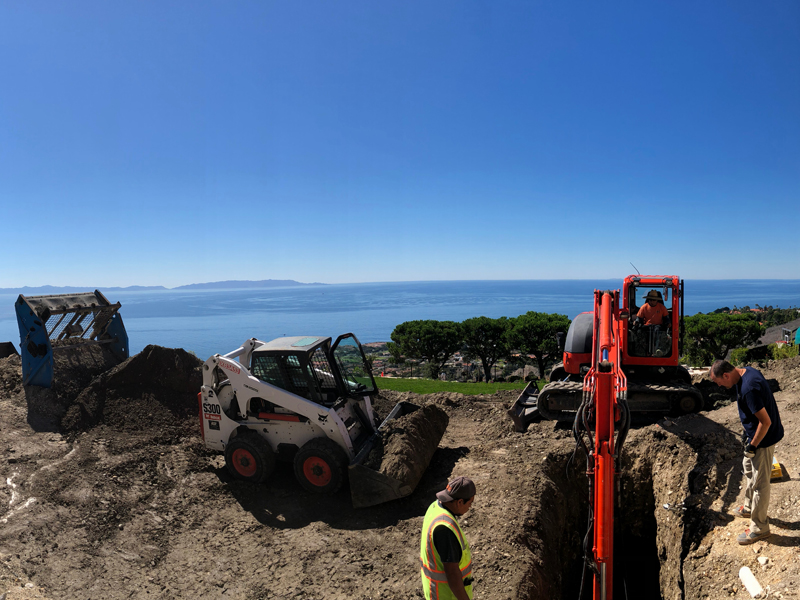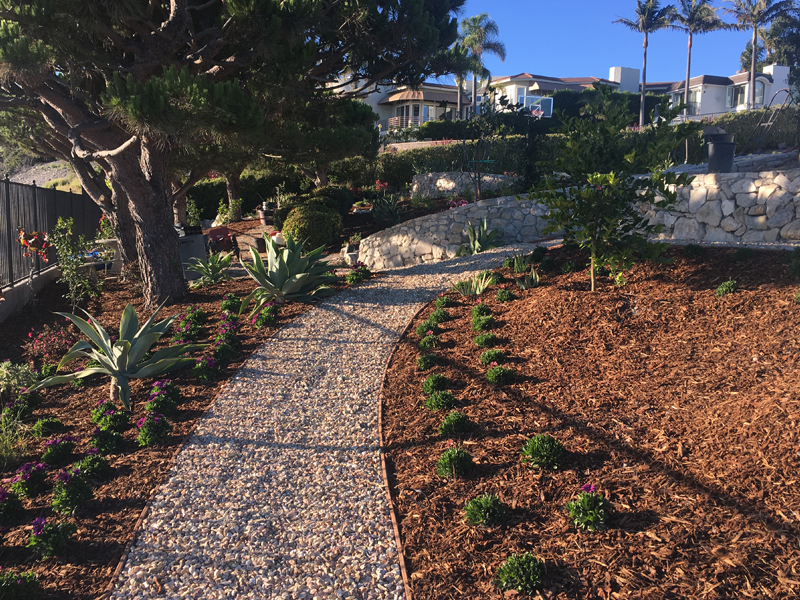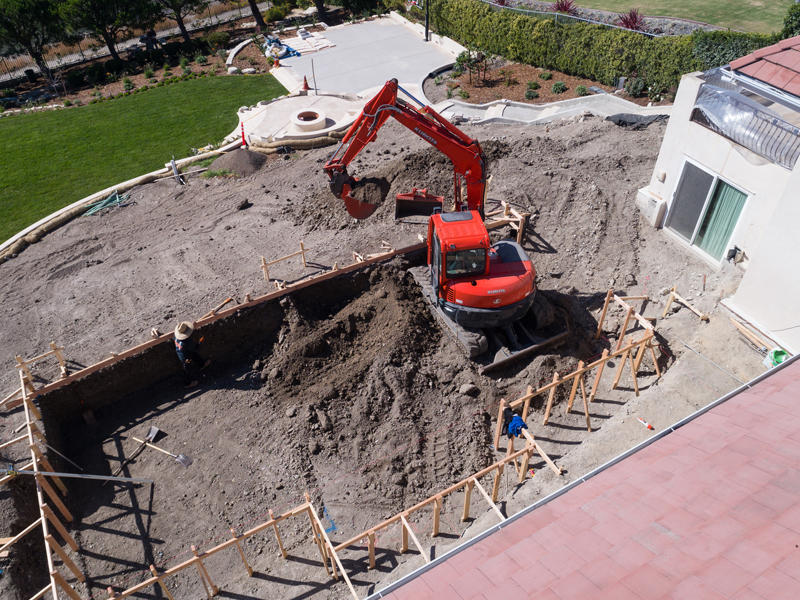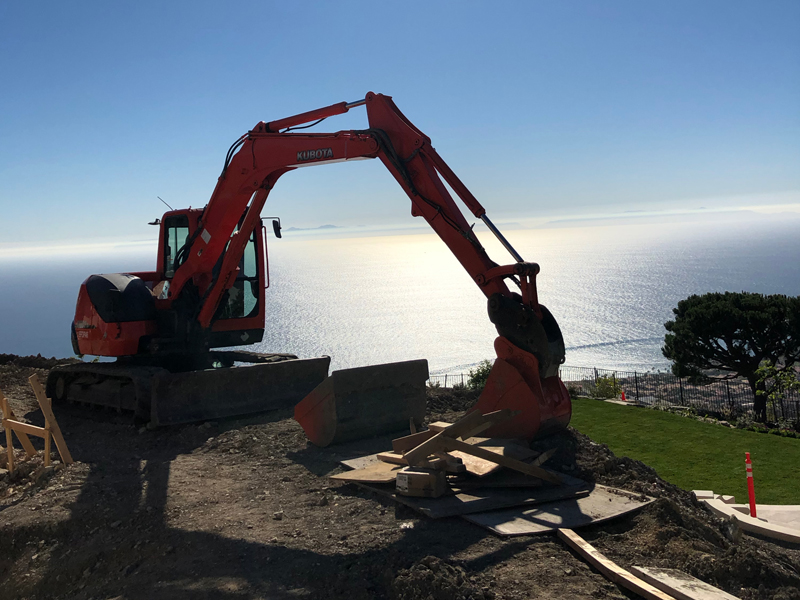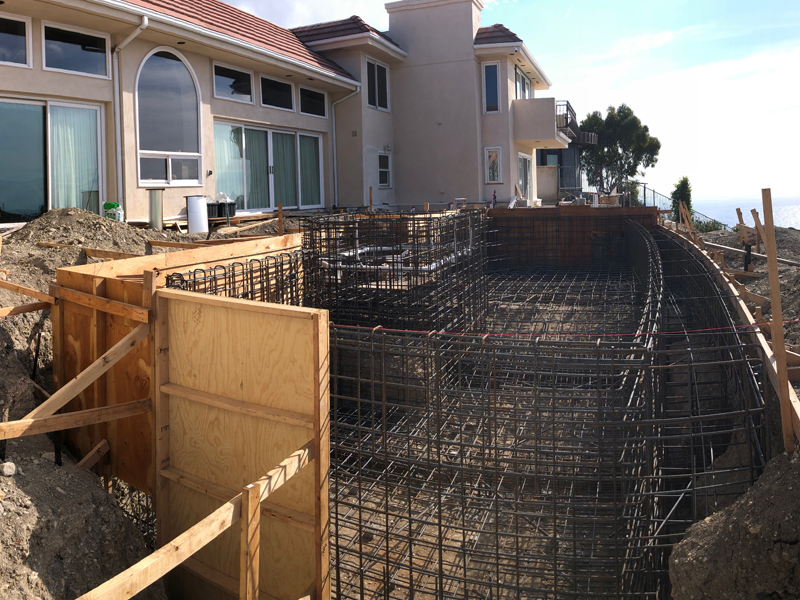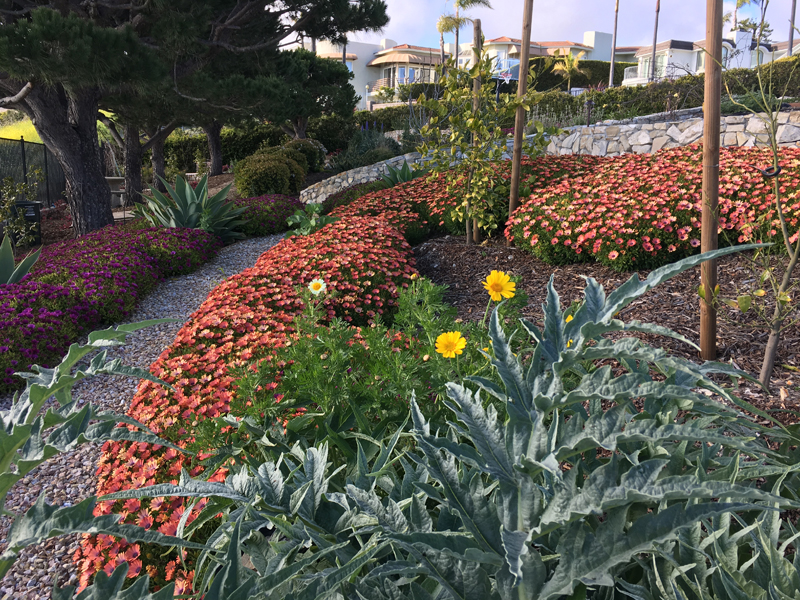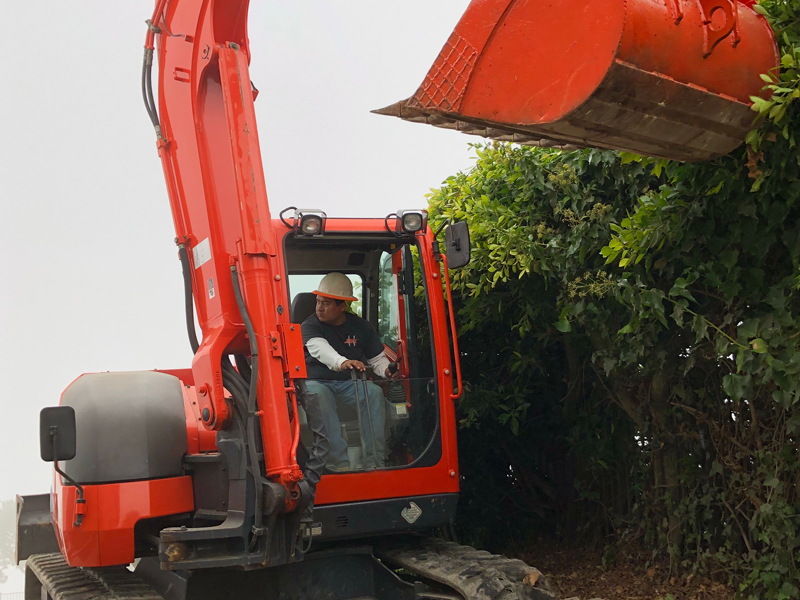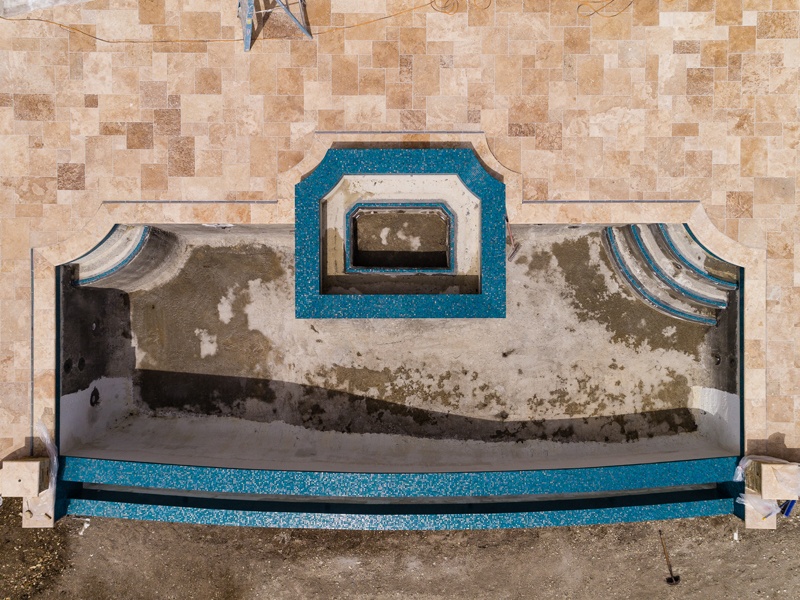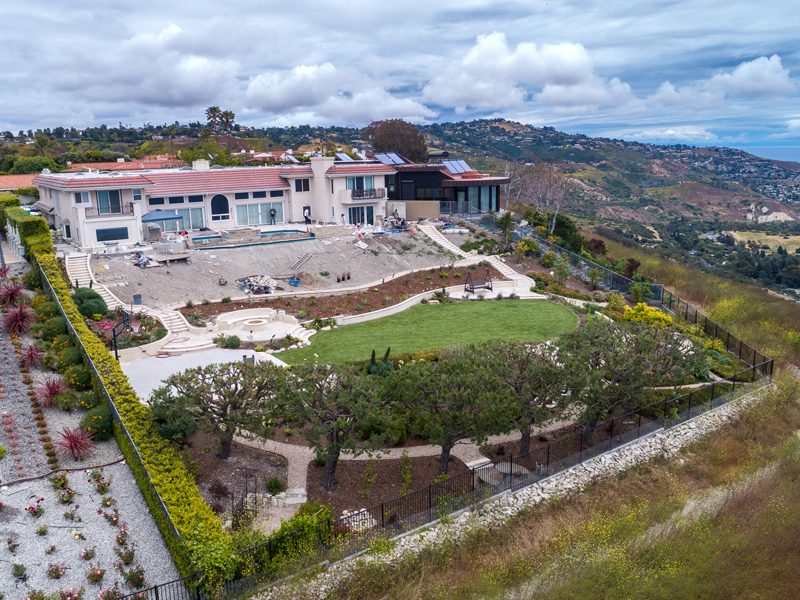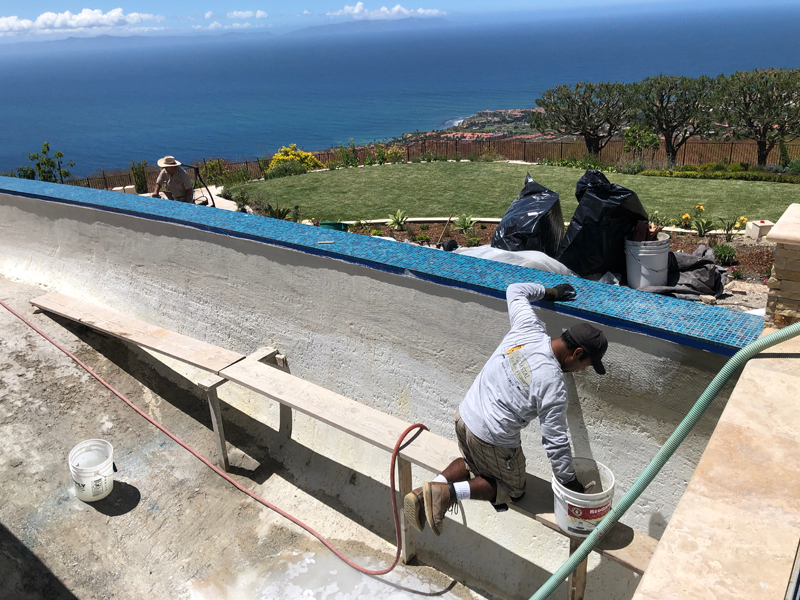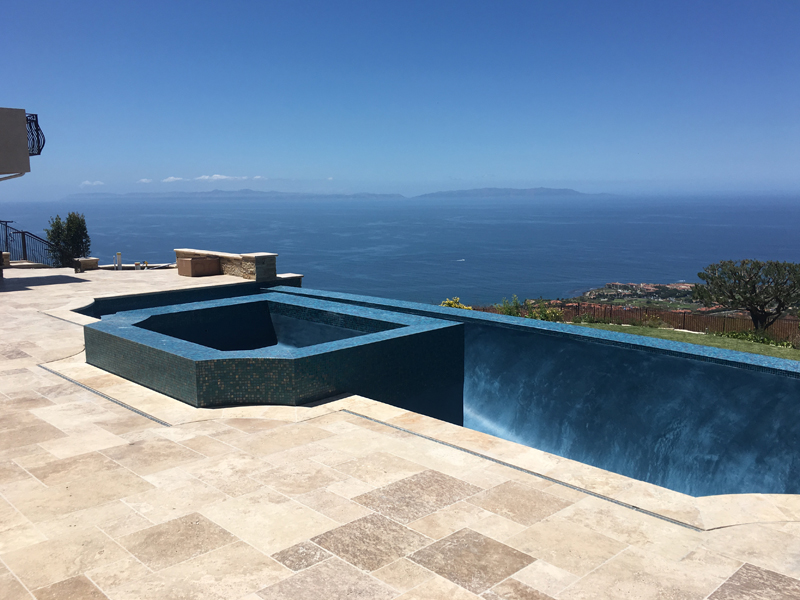 Project Transformation: Start to Finish